Team
Assembling the best team to execute with precision and integrity on Crown Canyon is of the utmost importance. This team is spearheaded by Rich Brock, a proven visionary in Paradise Valley luxury homes, and the founder of BedBrock Developers. In fact, he now calls Crown Canyon home, as he is building his own personal residence there. His integrity, vision, and ability to execute is unmatched and helps to ensure that masterpieces are built at the highest quality. Furthermore, the architectural foundation and design for Crown Canyon has been masterfully created by Vern Swaback, of Swaback Partners and then furthered by CP Drewett of Drewett Works.

This legacy project with the best builder in Paradise Valley, the most impressive and dynamic realtors in Arizona, and the finest architects, will exquisitely bring this architectural symphony to life in Crown Canyon. Together, this team will build out the highest end community in all of Arizona, that is the ultimate fusion of urban convenience, natural beauty, and exclusivity.
​​​​​​​

Trends
These luxury homes provide the latest innovation in ventilation, and are smart, private, secure, and exclusive. Crown Canyon is the destination for people looking to move away from high density living into masterpieces that provide tranquility, without compromising on convenience. In addition, homeowners are seeking homes that enable their continued pursuit of the finer things, yoga/pilates studios, golf simulation rooms, movie viewing rooms, wine rooms built into the mountain, exercise rooms, hobby rooms and the like.​​​​
​​​​​​​

Overview of Construction Details
Showcase Homes: Four showcase homes are currently being designed and built ranging from 6,500 to 9,000. These homes will be completed in approximately 18 months from ground breaking. Additional homesites will be prepped and homes fully designed, with the goal of all construction commencing within 3 years.

​​​​​​​Build-To-Suits: We can also accommodate the most discerning homeowners who may want even more spectacular finishes and custom build to suits. For instance, Amethyst (Homesite 4) and Quartz (Homesite 5), are perfectly situated for build-to-suits. The key is that each such home needs to be in harmony with the rest of the canyon and certainly add to the architectural symphony of this amazing canyon.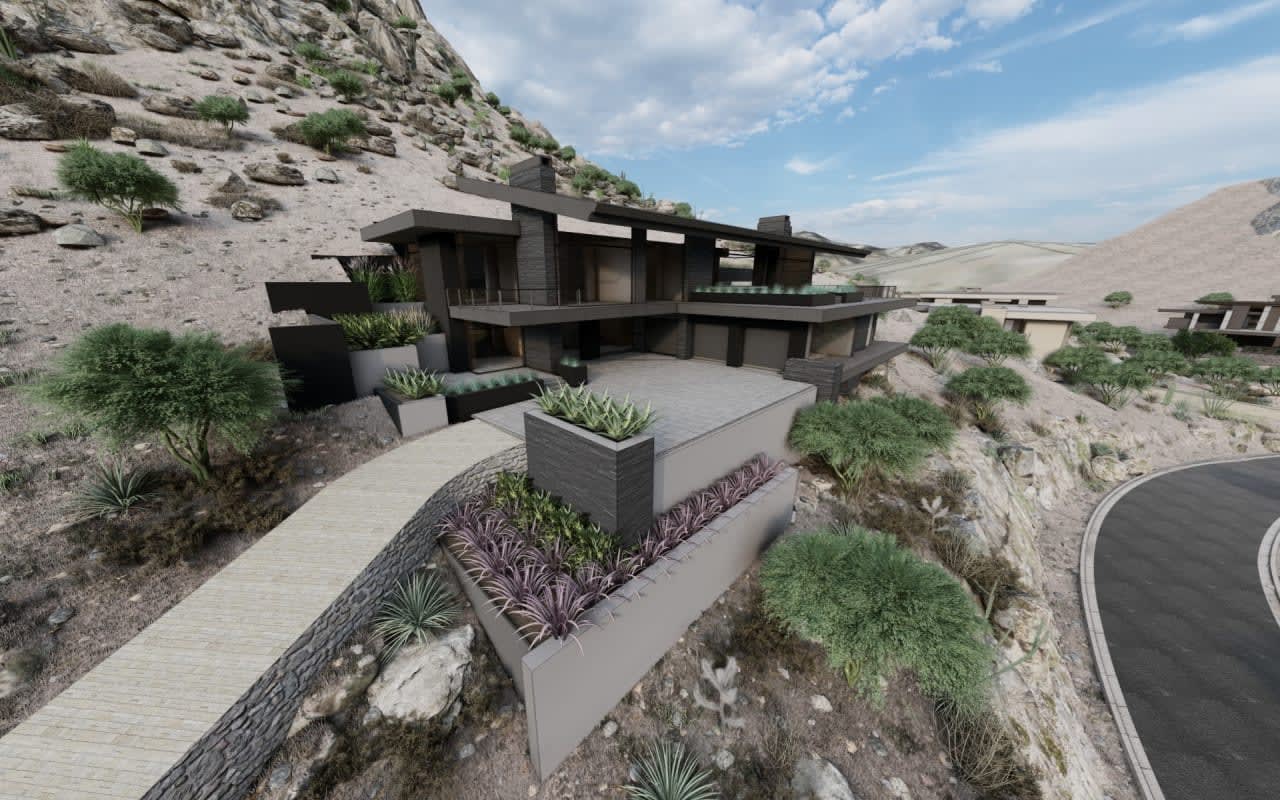 Compound Homesites: We also recognize because of the security, privacy, exclusivity, and serenity of this amazing canyon it is ripe for a potential compound for the discerning homeowner who is seeking even more privacy. For instance, Turquoise (Homesite 8) and Topaz (Homesite 9) are perfectly situated for a two home gated compound. In addition, we can also accommodate additional compounds as well with a second gate deeper in the canyon.